This past weekend we had a fantastic event at a client's home, they even had their own beautiful pizza oven.  We were asked to make appetizers for the party and suggested a Charcuterie Board.  The selection of meats, cheeses, olives and olives were fantastic.
We host many types of parties and every guest wants something unique to create a wonderful atmosphere for their guests.  We can make a variety of salads, appetizers and delicious charcuterie boards.  Here are a few examples: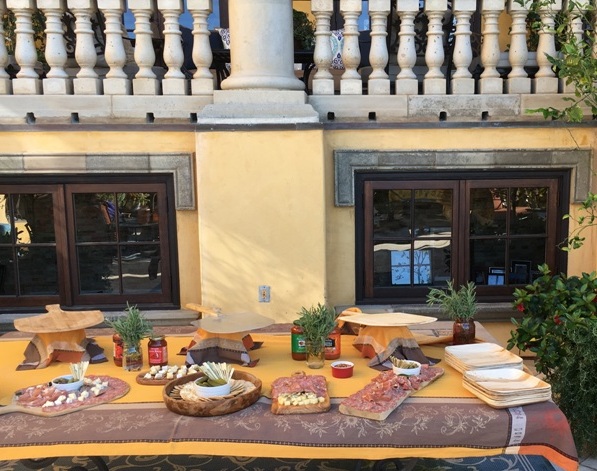 Let us know what you'd like for your party and we'll make it happen.
Pacific Pizza
619-365-5449