Recently we catered a fun baby shower  pizza party  in La Mesa.  Chris and I were making pizza for a group of 50 people and they were really enjoying the pizza.  The owners of the house were interested in putting in a wood fired pizza oven in their backyard so, we taught them some tips on how to make great pizzas.
It was really fun to help the family make their own pizzas and show them how to cook the pizzas just right.
There are some tricks to spinning out the pizza dough balls like a pro but anyone can learn quickly.  We always bring extra dough so our guests can try a few times and get the toss just right.
If you've always wanted to learn how to make pizzas at home but, with a little flair, just let us know.  It can be frustrating to get the dough just right on your own but, with some tricks, you can be on your way to a great pizza.
Here are our tips to getting the crust just right.
Flour is your friend; keep adding a bit of flour to your dough as you stretch it out.
Begin by loosening up the edges and working them first and then stretching the middle.
Use gravity as your ally, when the dough is just right, gravity will pull your dough and help you.  If your dough is just a little too soft, support the dough and don't let gravity over stretch the dough.
Make sure your surfaces are free from moisture and clean.
Enjoy yourself and always have extra dough, if you make a hole, it's not the end of the world.
For the best transfer and cooking, keep it light.  I usually limit pizzas to three toppings and use light sauce and cheese.  Stay away from the "Spruce Goose"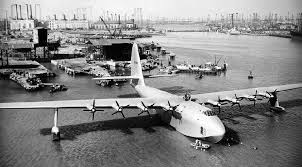 Have fun with your pizzas and share them with your friends!